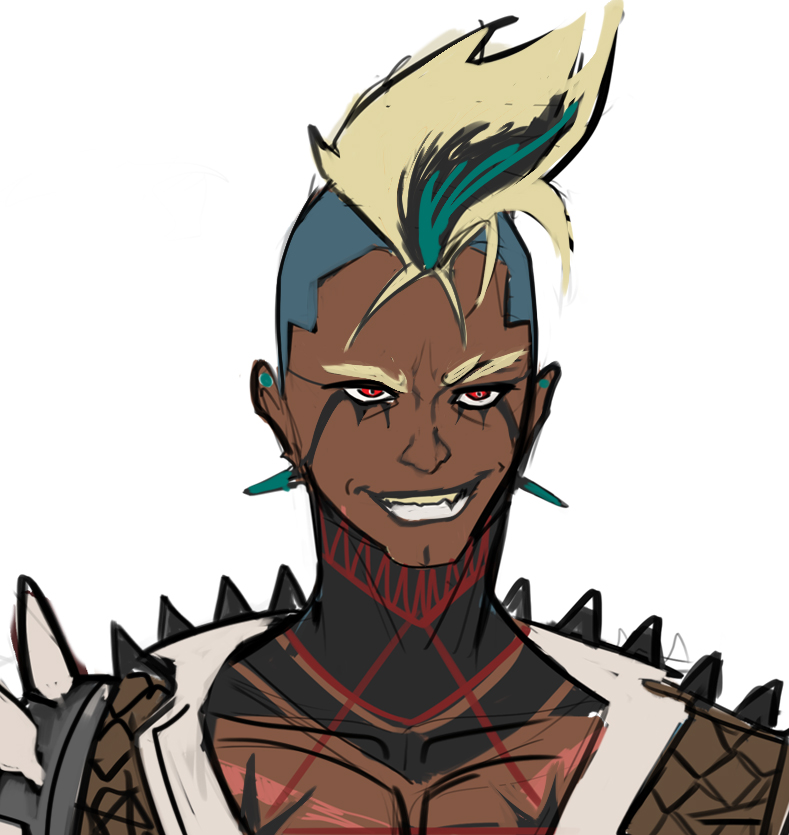 A New Character Appears
Kyle Tethwood
So, thanks to everyone helping us out on social media we are ready to reveal another character! This time, it's Kyle Tethwood!
Is Kyle a friend or foe? Well… that answer is a little more complicated than you would think. Kyle is both, but we wouldn't want to spoil that for you. Know this, Kyle is a very capable mercenary and he is not short on work throughout the world of Externus. You wouldn't realize this talking to him, however, as he is usually cracking jokes or trying to show off his skills. Kyle loves attention and will do anything to be the center of attention in any room. That can sometimes create conflict and doesn't always rub other characters the right way. Weigh that against his combat prowess with his short claws (similar to brass knuckles) and he definitely has a lot of value to any group. Will that be enough to keep the party happy? Either way, Kyle Tethwood was always a favorite at the table when he showed up during our tabletop days and the video game version should be no different!
Around the Web
We wanted to leave you with a few things that we've done in the past week. That includes a few interviews answered by Kent and Trevor talking about Externus: Path of the Solari. Be sure to check them out.
GamingTrend: https://gamingtrend.com/feature/interviews/its-your-turn-winterborn-studio-head-and-community-manager-on-externus-path-of-the-solari/
Indie Game Picks: https://indiegamepicks.wordpress.com/2020/05/27/externus-path-of-the-solari-interview/