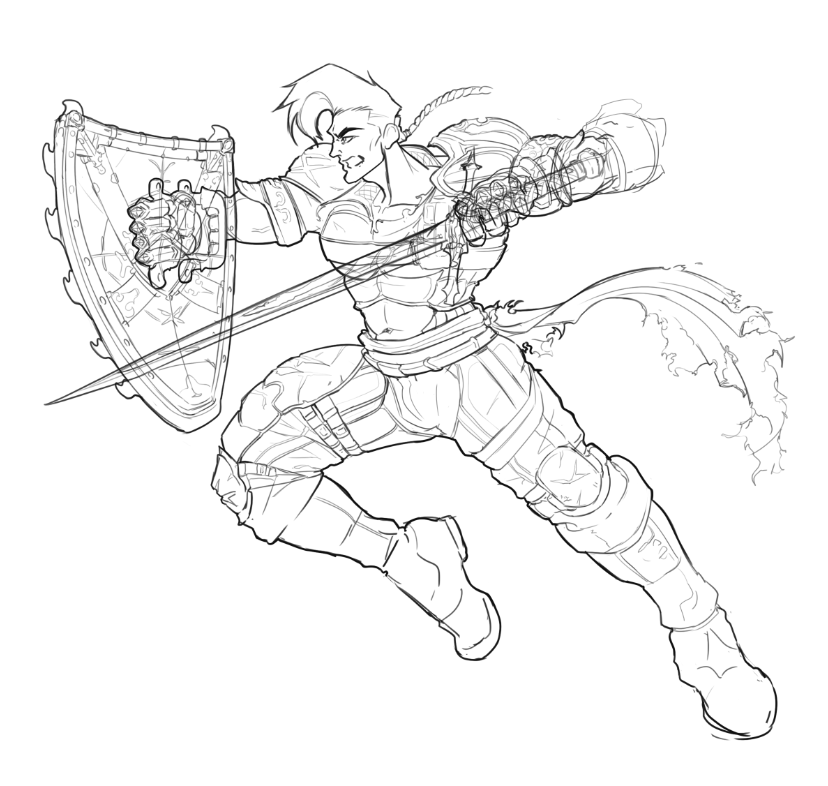 Thank you!
What more can we say except for thank you? You've helped us in a major way by backing the project and sharing it with people. We encourage you to continue to do that as it will help us meet our goal but we couldn't have asked for a better start. If you're not following us on Facebook and Twitter, we shared a piece of art Moudy is still working on featuring the character Alrik Steele.
Some additional background on Alrik, he is the character Jack on our team played in the tabletop version of our game. Jack literally grew up playing this character at the table and we are excited to be able to tell you his story. 
Kickstarter Update
New Character Reveals
Yasumori
Yasumori was a large part of the original campaign and we wouldn't be happier with how Moudy interpreted our spiritual Samurai. In the tabletop version of the game, he was played by our friend Ted and played the role of best friend and companion to Alrik Steele. Yasumori and Alrik have had a bond for a young age as their families were close and Alrik was often left in the care of Yasumori family when Osmund was off on his travels. We can't wait to share more on him as soon as we can, but we have one more character to show you.
Jill
Jill Callaghan is a pirate captain that the party will run into during their adventures. She is incredibly tough and headstrong and may not be so eager to join up with the Soldat Solari. She will, however, be eager to start a fight like any good pirate would. There is a lot more to Jill than her tough demeanor and pirate antics, but we wouldn't want to spoil that for you!
Again, Thank You!
Thank you all for backing us and we hope to bring you many more and frequent updates as our journey continues while making this game. Our world is rich with characters, history, and locales that we can't wait to share it all! We also encourage you all to comment on the things that you like about the campaign and the kind of updates you would like to see in the future. We want you to help us on this journey and we want to bring you more of the things you want to see! 
Check our more Kickstarter Updates
We've posted all our Kickstarter Updates to our website, but you can see them all in their original form on our Kickstarter Page.